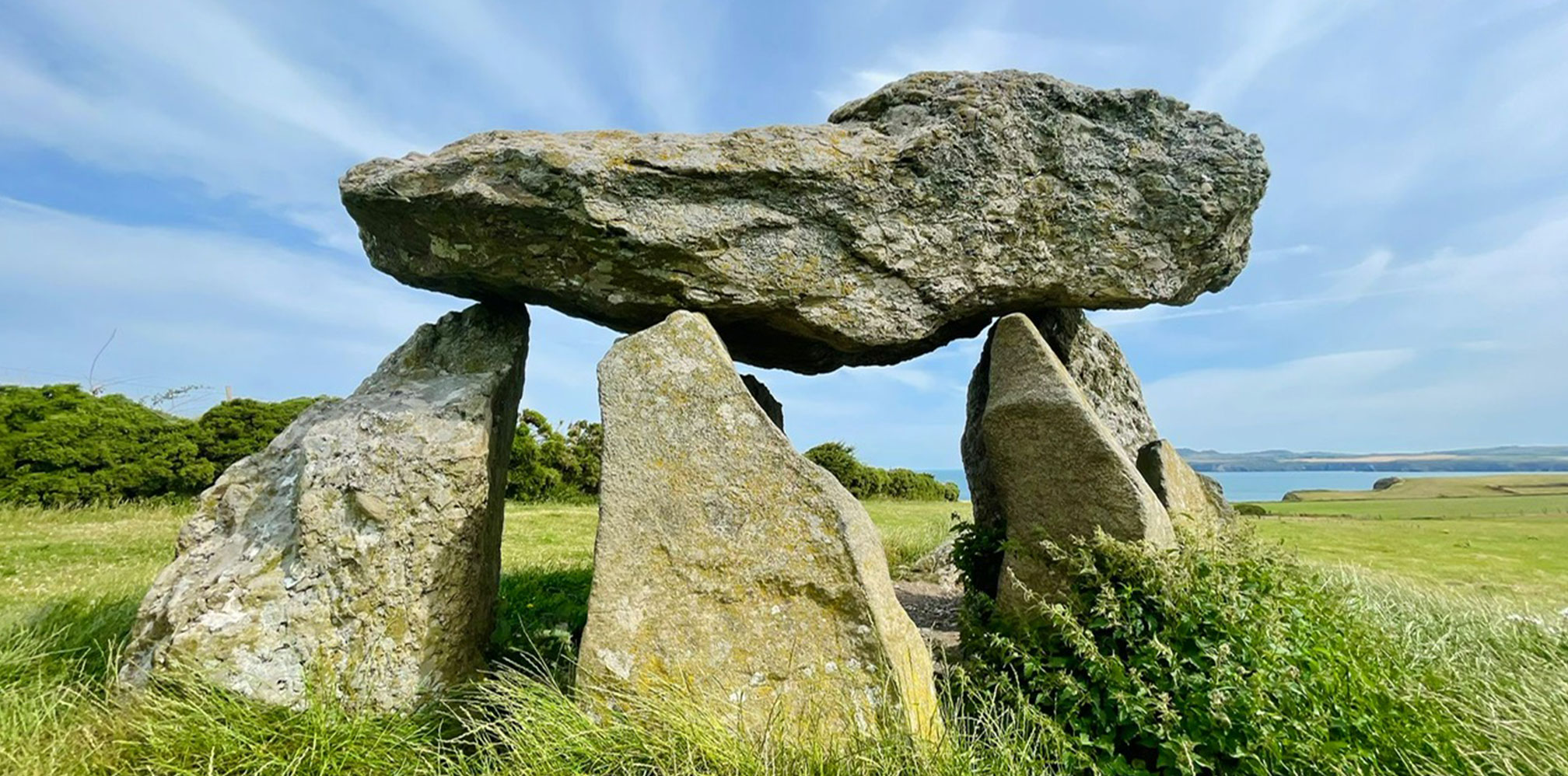 Testimonials
I was asked a few months ago to officiate at the funeral of a very good friend's Mum. We were chatting yesterday, and totally out of the blue, I received this... "Glad work is going well and you have reached a point in your life where you are able to help others and love what you are doing - you are very calming and exude a sense of peace - you make sense of death and instil a sense of it belonging in life and it's not the end - just the beginning..." Blew me away... I'm thankful for my work everyday. Really.
Deb
I cannot fault David, and the funeral director Zoe, for making all the arrangements and giving my brother in law Philip a great send off. Special thanks to Zoe at James Summers and to our Celebrant, David, for making it a memorable occasion.
Ceri Jones
Fantastic service - David and Zoe at Roath Court made the day go ahead without any problems. This was the second funeral that I have attended a funeral whereby these two wonderful people have officiated.
Andrew MacDonald
Sadly, on two occasions in the last year I have needed to organise a funeral, for immediate family members. David was initially recommended to us by the funeral director but on the second occasion we had no doubt who we'd have to conduct the service. David has a unique skill of being able to meet a family for a short space of time, gently question and listen and then produce a very personalised and beautiful service. His friendly demeanour, and sense of humour help you to make sense of what needs to be said. He displays a genuine interest in the family and the life that their loved one has had. His calm voice and presence on the day help make a difficult, emotional, and stressful time more bearable. Thank you so much.
Lis Welton
I was lucky enough to have met with David Steer in the lead up to my father's funeral in March 2023. Having lost Dad suddenly, the thought of planning and carrying out the funeral was daunting and difficult. David's personality, professionalism and wisdom was a huge help. From the moment we met we knew he would be a great advantage. Both before the funeral and especially on the day, David was exactly the person we needed. David's advice and experience helped us plan and prepare for what became a lovely day. Then on the day itself, his eloquent and informative words and his strong presence helped carry the service off so well. At a time that felt like a stormy sea of grief and emotion, David was a lighthouse of support and talent.
Harry Smith (Julian)
A huge THANK YOU to you David for the wonderful way that you masterfully conducted the civil ceremony earlier this month for my darling late wife Pauline. Our family had never experienced a civil ceremony before so David's expert guidance was invaluable for us. He is a great listener who quickly grasped the nature of my wife's personality and thereby cater exactly to our requests to deliver a truly individually tailored ceremony. David's calm assured manner on the day with empathy and gentle humour delivered a wonderfully fitting tribute. The family and I are eternally grateful - you are a star!
The Doody Family
Hi David. We are writing to thank you for the wonderful way you handled the service last Friday. All of the family were overjoyed with the calm, considered and empathetic way you approached the service. We believe that John's life journey was presented with care and affection. We were approached by numerous attendees at the wake who wished to tell us how marvellous the service was, and, that how well you had told John's story. We genuinely believe that this helped us to start getting over his untimely death.
The Verey Family
Hi David. Thanks so much for yesterday 🙂 You led the service so well, so very calm and reassuring. You're a natural! I'm so glad you were chosen to be our Celebrant,
Debra
David - I would like to thank you for the wonderful words you shared with us all last week as you conducted my brother Mark's service. You captured his essence and it felt very personal and comforting. The comments I received from family and friends were very positive, all said how moved they were and how we found your words regarding grief and moving on, so inspiring. You have helped us all to both celebrate and mourn Mark's life with us. Thank you from the bottom of my heart.
Linda
David - on behalf of myself, Kirsty and Victoria, we would like to thank you for the kindness and support you showed us before and during the funeral service for Sue. Some how you made what was a very sad day easier to bear. You will always be in our hearts, thank you once again.
Tony, Kirsty & Victoria.
Dear David, As a Family we would like to sincerely thank you for the lovely, compassionate service and burial you put together for our dear boy, Roclyn - it truly was a celebration of his life, showing who he really was and what he meant to everybody who knew him. Much thanks - The whole Family
S Parnell
Dear David, I would like to take this opportunity to thank you for the part you played in making dad's funeral a memorable success. The opinion of all who attended was that they didn't think it could have been done better, from the Order of Service, the choice of music and photographs to your presentation of the service and of course the weather, sunshine always brings a smile. Once again on behalf of my brothers and family many thanks and kindest regards, Bernard
Bernard W.
Good morning David - it's Lucy. I just wanted to say thank you so much for conducting my Mum's funeral so beautifully yesterday. I'm sorry we didn't see you after the service to thank you personally but just wanted to say that it was lovely and exactly what we wanted for Mum - thanks so much.
L. Morris
Good afternoon David, My family and I would like to thank you once again for delivering such a wonderful service for our mum yesterday. It was so very special for everyone there, and people were telling me how it brought back so many memories of her that they had forgotten...it was exactly what she would have wanted. One of my friend's said she enjoyed it so much that she kept forgetting she was at a funeral, and that's exactly what we wanted...while my Auntie is already rewriting her funeral, as she said it would be far too boring after attending mum's to go ahead with the one she's put in place! As you can see, you not only helped to give our mum the best send off, but you have helped us all to get on the road of recovery and acceptance, for which we are truly grateful. With our very best wishes and kind regards, Di and family
D. Barry
Hi David. We would like to thank you for the beautiful service you gave for our beloved daughter's funeral, and also for being so very patient and understanding with us in the lead up. Many thanks again - C & D
C & D O'Sullivan
Following my Husband's funeral, we have had so many beautiful comments on how everyone was really touched by the service and how beautifully you lead it. So many have commented on the poem "The Dash" by Linda Ellis and how they have never heard of it, but now absolutely love it, with many of them wanting to read it again. David I would like to personally thank you not only for your all your help, but your warm and caring nature to my family and myself, through your guidance we were able to truly capture my Husband's personality and I will always be thankful.
S Budd
Morning David. Can I just offer my thanks for the service you led for my Wife last week - it was really beautiful and very moving. You are clearly a great and sensitive listener.
J Clifford
Hi David, On behalf of us all, I'd like to express our heartfelt gratitude for what was an absolutely seamless and beautiful service for my sister yesterday. Everyone we spoke to agreed how wonderful you were and likened your calm, assuring, genuine manner and palpable warmth, to that of Huw Edwards. I hope you take this as a huge compliment, as it is intended. It was a pleasure to have you lead the service for our beloved girl's final journey. It was an unforgettable day, albeit the hardest of our lives, made so much less painful by your presence and contribution. The ladybird moment was just incredible, the absolute icing on the cake and a very precious memory that you crystallised and which the children will never forget…thank you so much. I hope our paths cross again one day." (During the service, a ladybird landed on my lecturn, and so I handed it to one of the little daughters...)
Lucy (Lara)
Dear David, I am writing to you to express my gratitude for providing us with a very nice and reflective celebration of life service for Konrad yesterday. I very much appreciated your effort in guiding us through a difficult moment. Many people commented very positively on proceedings, albeit it obviously being a sad moment. Many thanks and best wishes, Daniel,
Daniel A.
Hi David On behalf of my family, I just wanted to say thank you again for writing and delivering the service for Mum. So many people commented on how lovely the service was and this was down to you - you found just the right words to say. From when you first came to the house meet with us and then on the day of the funeral itself your empathetic and calming reassurance helped to ease a very difficult time. Many thanks again. Lx
L Edwards
Morning David, Just wanted to thank you once again for such a lovely service you gave for my Dad yesterday. He would of been so pleased. Everyone said it was so personal to my Dad and couldn't praise you enough. Thank you.
Beverley O'K.
Can I just say that you were amazing today and we couldn't have asked for anyone better to oversee the sendoff/celebration that my Dad truly deserved. You made one of the hardest days that I/we have ever faced, one of the most special, empowering and celebratory occasions I could have only dreamed of. Thank you so, so much. David, I'll never forget today for all of the right reasons.
Lynette C.
Dear David Our family and friends would like to take the opportunity to thank you for the amazing service you provided for our dear late Mother. Thank you for capturing the memories and her character perfectly. From the moment we met you we felt at ease in your company and openly able to share our thoughts and emotions on a personal and spiritual level. It felt like we were talking to a member of the family. You were sincere and empathetic; listening to your own story also gave us the strength to cope with the hardest day of our lives. You gave Momma dignity and pride and delivered the service with confidence and enthusiasm about Mum's life, capturing her essence and character with all that you knew of her. Thank you for your support and professionalism at an extremely difficult time, Momma would be proud. Thank you xx
Danielle P.
Hi David, We wanted to say a heartfelt thank you for writing and delivering the celebration of life service for our wonderful wife and mum this week. So many people commented on how perfect the tone of the eulogy was, and how lovely, and personal to to our Mum it was - it did feel as though you had known her. Your empathetic and calming presence when you came to meet with us and then on the day itself helped to ease a very difficult time. With many thanks - T, J and K x
Tony T.
6 years ago I had to arrange my mum's funeral, and it was a terrible experience. I was therefore dreading undertaking my father's, especially as there was just me left to do this. But I needn't have worried. From the moment I met with David, he made a significant contribution. His demeanour immediately put me at ease and helped me to open up about my father. When it came to the service, I was impressed with the way that David encapsulated my father, who he never met, and his projection throughout the service. And I have received many favourable comments about David from the congregation. I also felt that he was there to support me throughout the whole process, should I need the extra support. I will never be able to thank him enough.
Arlene G
Dear David - Just a brief note to say thank you for planning and conducting my Father's funeral service on Friday. You provided us with an extremely professional service and we were very pleased with the outcome. A number of people remarked to me how nice they thought the service was.
A Payne
Following my Sister's funeral service yesterday, I feel I must contact you to say that it was without doubt the finest celebration of a life that I have ever attended - you captured my Sister's personality perfectly. I have never known so many people approach me following a service to say what a wonderful experience it was. On behalf of myself, my wife and Shelagh's family, thank you so, so much.
Glenda H.
Thank you David for writing and delivering the most amazing Celebration and Eulogy for my brother Dean. You made a difficult process easier to bear and we all had a few laughs celebrating the fabulousness that was Dean. So many people said what a wonderful tribute it was, and someone even commented that he though you were a personal friend and not a celebrant! You can't get a higher praise than that. I know Dean would be up there giving you a few whoops after the show, as he always did after a curtain call. xxx
C Bugler
Hi David. Thank you so much for helping me, the visit to my home, the many drafts of the script, and most of all the service. Everyone who attended thought it was lovely. I'll always be grateful for your kindness to me, you made a very difficult time much easier.
K Gilmore
When my father died in June 2022, I opted to have a civil funeral at our local crematorium, as my father held no formal beliefs. Although I had decided to lead the occasion, the funeral directors suggested that I should contact one of their civil celebrants, David Steer, who would be able to guide me on approaching the occasion. I am so grateful that this was suggested. Although I had written a set of words and was clear about associated music to be played, David was extremely helpful in bringing the ideas together in to a cohesive service. I met David a week before the funeral. I found him to be someone with natural empathy, running the meeting with sensitivity and understanding. He listened carefully and was, consequently, able to suggest ways of us working together so that the occasion would run smoothly, and would effectively celebrate and suitably mark my father's passing. I left the meeting feeling confident that David had understood completely the rationale behind my approach to the service, and knew that, should I falter in delivering my words, he would be able to step in seamlessly. By the end of the evening that day, David had produced a draft script and order of service. On the day of the funeral I felt David's calming presence as he introduced the service and welcomed family and friends. The occasion ran very smoothly and all felt that we had 'done my father proud'. To sum up David's considerable skills: I believe that his empathy and understanding, matched by his ability to work sensitively and with genuine care, are invaluable to anyone involved in putting together a civil celebration of a loved one. Consequently, I unreservedly recommend him to you.
R Cornelius
Thank you once again for my Dad's service today and for the family meeting last week. You really do have a gift as a Civil Celebrant.
R Bean
David came to meet my family and I at my Mother's house prior to the service and made sure he not only took comprehensive notes about my Mum which detailed her life but he was also found to be down to earth, friendly and professional. I think that due to a Celebrant's work being pivotal when a loved one passes, it's important to have a strong relationship with them and I'd say that David excelled at this, emailing me regularly and being easily-approachable, personable and going the extra mile so to speak. My Mum loved flowers and the colour purple so David wore an appropriate shirt during the service which we discussed beforehand which was a nice touch but he mentioned at the time that he's able to change this as seen fit by those requesting different things for their services based on personal choice. David held the service well and made it known to me that I'd have time to say what I wanted as I was also speaking for a period of time. He also hung back and made time to chat after the service. I'd highly recommend David and feel that he would be a good choice for those seeking a Celebrant who is able to pull things together and deliver a service for someone who has passed away.
Rhys J.
Hi David I just wanted to say thank you for the lovely way you managed the service yesterday. I think Mum would have approved and we all felt that it went well and we gave her a good send off. I definitely felt more able to do my bit on the service because of your reassuring presence. Best of luck with it all in the future.
J Dring
Hi David I just wanted to say thank you for the lovely way you managed the service yesterday. I think Mum would have approved and we all felt that it went well and we gave her a good send off. I definitely felt more able to do my bit on the service because of your reassuring presence. Best of luck with it all in the future.
K Church
I just wanted to drop you a line to say a huge thank you for leading my Father's service last Thursday morning. My Dad would have been thrilled with your lovely words in celebration of his life. My Mum has mentioned your conversation with her, that she was smiling when you made eye contact during the service, which in itself reflects the absolute warmth of the whole ceremony. I realised when you visited Mum's house a few weeks ago that you would provide the required words but wow, it was absolutely perfect. Thank you so much David. God bless
P Durham.
I'd like to thank you very much on behalf of my family and friends for leading my husband's funeral service at the Wenallt Chapel, Thornhill. It was a lovely service and I personally felt it was the best we could possibly have done to celebrate the life of my beloved husband, who was taken from us so suddenly and I still miss more than ever. It was very personal and meaningful. I am very lucky to have a loving family and friends to support me through these difficult times. Taking one day at a time. Thank you once again. Kind regards…..
Maria C.
For the record I thought you were amazing today - SO professional and your words just flowed, no wonder you are having rave reviews and I totally think you have found your niche in a career. Brilliant 😘
Linda S./Rob J
David - Just wanted to thank you once more. It is a difficult thing to strike the right tone at such a time but you had it just right.
Christopher M.
Hi David, Please accept a heartfelt thank you from the whole family - everyone commented on how beautifully you conducted the service today.
S Begum
Hi David. Thank you so much, Dad's service was perfect. I didn't get a chance to say thank you on Tuesday. Mum and my brothers were all really happy with the way it turned out. So once again, thank you.
Barbara R.
The service that you officiated last week was lovely. You had listened tentatively to the input from all of the family about my Aunt Pat. You acknowledged family anecdotes that were sentimental to us and spoke about these with compassion in the service. Everyone commented on how dignified and caring the whole approach was. We sincerely thank you for that and your approachable nature. Thank you David.
James H.
At a particularly difficult time, David was a calming influence and dealt with the whole situation of arranging Mum's funeral service, in a very professional, yet kind and understanding way. He carried out a very personal and lovely service. He was such a good choice for us
Louise T.
Hello David On behalf of the whole family and friends, I want to say thank you so much for doing such a wonderful service for my Sister. What has been a truely awful time was made so much more bearable. Great choice of ABBA song* and poem. 👍 Thanks again *Slipping Through My Fingers
Nev J.
Sick - completely sick - that's how I felt waiting for the door bell to ring waiting for the celebrant to visit us after my Mum had died unexpectedly! I needn't have worried - we were immediately put at ease by David - what a consummate professional - he was genuinely interested in my Mum's life and asked us all the right questions to make sure the tribute to her life was just perfect. On the day it was as if he'd known her all her life - I am still getting comments about how perfect a tribute it was to her - from people who had actually known her all her life. David stayed at the end of the funeral until everyone had gone - he didn't need to do that but what a lovely touch. I cannot recommend David more - don't hesitate to trust him with your day - be it happy or sad!
Sue J.
Hi David, On behalf of my mum, and the family, I would like to thank you so much for the way the service was conducted yesterday. You were a great help and comfort. Everyone said how lovely it was. Thank you again.
Jennifer M.
Hi David! Thank you so much for a wonderful service for my Grandad yesterday - it really did make such a difference to us. All the best.
Stuart R.
Thank you David for everything today, it was all true and all about him and the love and respect that we had for each other. Your kindness and gentleness was palpable and added to the overall day. Thanks
Barbara P.
Thank you for an excellent service on Tuesday. It was remarkable to hear the comments of all I spoke too, who were of the same mind as me - I spoke to the vast majority if not all the guests at some point. The comments from 'Down Under' through the streaming system were akin to those who attended. Both xxxx and I also thank you for being so understanding and so helpful to our needs. To say we were happy is a bit of an under statement, and if I get any enquiries for such a service, I will certainly point them in your direction without hesitation. Thanking you once again for all that you did to give xxxx a beautiful farewell.
Trevor
David recently officiated at my Mother's funeral. I would like to thank David from the bottom of my heart for the thoughtful way he delivered Mam's service. David is kind and he listened intently to the requests of the family. Thank you so much David for being there for us during this time in our lives.
Jill, John and family
David, I can't thank you enough for the way in which you helped us arrange Dad's funeral. I didn't have a clue how to articulate what I wanted to convey - you helped me put together exactly what I and the family needed. You are so calm, and kind. I felt totally safe with you. Dad's service was a happy and dignified occasion - one I shall hold close to my heart always. Thank you so, so much.
Andrew
David was recommended to us by our Funeral Director following the passing of my father. Not knowing what to expect and being very nervous about the whole process, plus trying to cope with the passing of my father. My mind was put to rest following my first discussion with David, his calm measured tone and obvious empathy began to make me feel less anxious as we arranged for him to come and meet my Mother and I to discuss my Father's Service. Mum has mid dementia which I explained to David prior to his arrival so as to prepare him for the process, David asked for me to think about what we wanted to achieve so I was as prepared as possible. When David arrived at the house and greeted us for the first time his calm manner and empathy were a great comfort to us both. We talked for about and hour about all things "Father" and David's handling of Mum's condition, and his ability to both get my Mother to make many recollections of my parents life together, and also to make her laugh and cry (great for the grieving process) was a skill indeed! All through the process David was mindful of our needs and was clearly experienced in getting the detail from us - he knew when to ask, when to wait, when to encourage and when to sympathise in equal measure - he got both Mum and I to recount detail that I think both of us had lost forever! Within a day of us meeting, David produced a first draft for the Ceremony and then over the coming days prior to the service was always on hand with a friendly manner as we made several amendments along the way. David also handled communication with the Funeral Director over the music we required, in fact trawling the internet to locate the exact songs and singers - we wanted to ensure Dad got to hear what Dad loved to hear on his final journey. On the day, David's attention to detail was exemplary, from greeting us outside and to the Celebration and Ceremony itself. He was mindful of our grief and sorrow during the Ceremony, always having an eye on Mum and myself and pausing when required to allow us all to regain our composure and take in all around us. His ability to paint a picture of my Dad and his life whilst ensuring my Dad and our family were the centre of everything on the day was very much apparent, and although David did all the talking, he was to a certain extent invisible as everyone in the congregation was totally focussed on my Father an a life well lived. I would have no hesitation in recommending David's services to one and all, in our moment of grief and sorrow his understanding and delivery were of the highest order. Thank you David, I know dad will be eternally grateful for the time spent with us we celebrated his life with friends and family alike. Da Iawn, diolch yn fawr
Stuart D
Just wanted to say thank you again for the lovely service you officiated for dad on Monday. We all thought you did a wonderful job, and had lots of comments from others who attended about how fantastic you were too! It was a really difficult day made easier by how kind, calm and professional you were.
Deryn
I just wanted to say a massive thank you for Friday's service, which you conducted with professionalism, dignity and care. You were simply brilliant and literally everyone I spoke to said how beautifully the service was conducted, which is a huge testament to you. Thank you again, you made a hard day run as smoothly as possible.
Chris
I just wanted to say how professional you were with conducting Dad's funeral last Thursday. You set exactly the right tone and I thought you were really amazing with the way you guided us through a very difficult day. And the music was just right!
James
I'd just like to say a massive thank you for Mum's funeral, it was a lovely send off - really and honestly we can't thank you enough.
Nia
I just wanted to thank you on behalf of Susan, Rachel and myself for the lovely service yesterday. Many of the people who attended yesterday also commented on how wonderful Mum's service was.
Jonathan
Thank you so much for helping me, the visit to my home, the many drafts of the script, and most of all the service. Everyone who attended thought it was lovely. I'll always be grateful for your kindness to me, you made a very difficult time much easier.
Karen
Just a brief note to say thank you for planning and conducting my Father's funeral service on Friday. You provided us with an extremely professional service and we were very pleased with the outcome. A number of people remarked to me how nice they thought the service was.
Andrew